Lake Norman Dew Point
of the past Month
Current dew point 48.1°F as of 11:13am 03/19/18.
Today's high dew point 48.0°F at 11:02a | Today's low 39.0% at 12:01a
This month's high dew point 55.0°F | This month's low 11.0°F
This years's high dew point 64.0°F | This years's low -11.0°F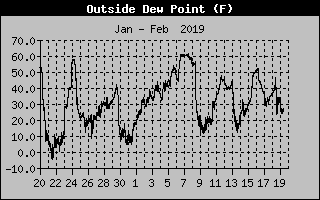 Dew Point graph of the Month.
This graph is updated daily at 2am.